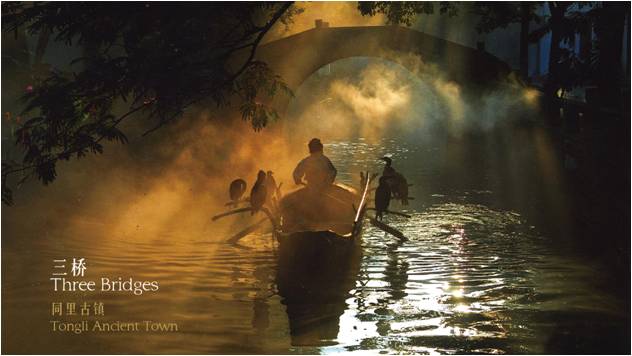 Tongli Lake View Hotel is situated near Tongli, which is a national 5A class scenic area also known as a famous historical ancient town. The town features abundant famous site, such as: Tuisi Garden, Congben hall, Jiayin hall, Peace and Tranquility (Taiping) Bridge, Luck (Jili) Bridge and Lasting Celebration (Changqing) Bridge, etc. It is also known as a famous movie shooting scenic spots.
Tongli is holding four major events annually: The Spring of Tongli, Chinese Tianyuan go contest, Beauty of watery town, Luoxingzhou Drum & Bell beating ceremony. These has brought Tongli an abundant Jiangnan cultural vibe.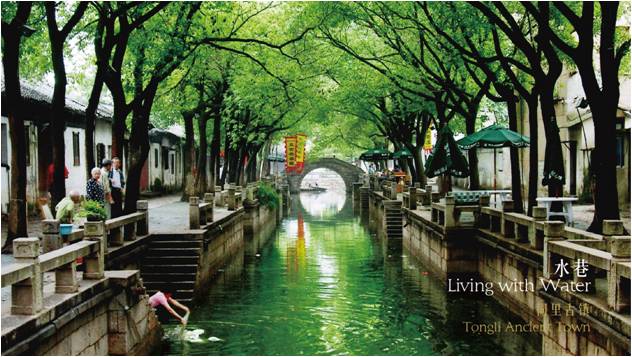 Tongli is a living ancient town, it's surrounded by water, with many bridges and architectures from Ming/Qing dynasty. Tongli's history can be dated back to 6 thousand years ago. The Songze Culture was founded at the lakeside, which explains in the ancient times Tongli is already a well-developed community. It was named "Futu", which means the rich land during the pre-Qing dynasty, later in Tang dynasty changed its name to "Tongli" which means the copper county, and the name has been used until today.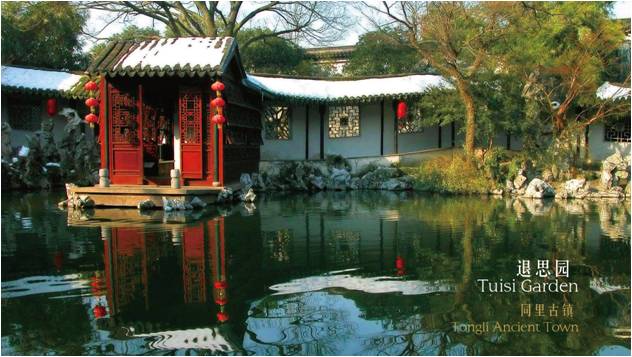 The ancient town is separated into 7 islands by 15 streams, and these 7 islands car connected as a whole by 49 old bridges. The town still kept its historical vibe from the modernization and tourism industrialization, there are still 70% architectures are Ming/Qing style, the residents still kept their traditional values as a life style. It is the most well-kept watery old town of Jiangsu Province.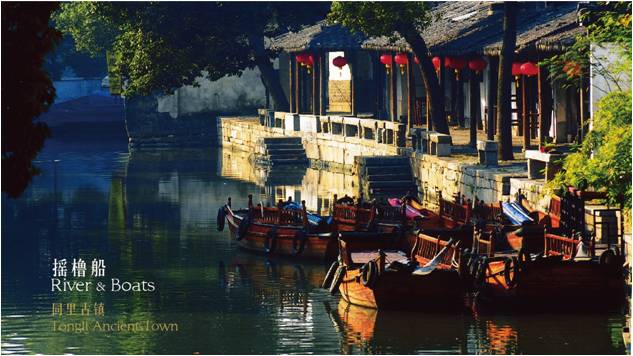 Tongli has its own special tradition: Crossing the three bridges. A crossing point where three bridges meet forms like a Chinese character "品", this has formed a circulating walking path. And whenever there's a family having a wedding in town, the wedding parade will cross the three bridges and rooting "Peace and luck with long celebration!", and all the neighbours will come out and congratulate the newly-weds. The three bridges signify luck and happiness to the residents in town.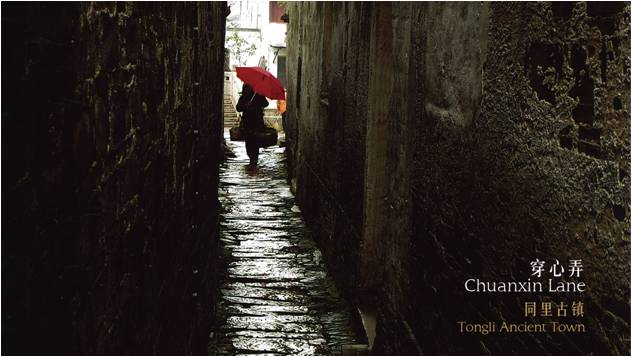 Free shuttle bus
From Lobby to Hotel gate (07:00-23:00)
Walking from Hotel gate to ancient town only 500m
Reserve: Concierge, ext 5603 (room phone driect number 3)

Ancient Town Tickect (08:00-17:00)
RMB 100/person, 20% discount for hotel guests
The town entrance are free of charge before 08:00 and after 17:00

Reserve: Concierge, ext 5603 (room phone driect number 3)
Tongli Ancient Town Website: http://www.tongli.net/